Amion is the #1 enterprise solution for physician scheduling and secure communication with over 250,000 providers in schedules and over 10,000 groups and hundreds of entire hospitals and healthcare systems as customers.
We make it easy for you to work with Amion as an "open source" option. Other vendor schedules can feed to Amion; we integrate with many care collaboration and residency management systems too. Payroll systems and other applications pull from Amion using our API. No other physician scheduling system is compatible with so many other services. You can look to Amion and our partners as your hub to cover 100% of your docs scheduling and communication requirements.
Care Collaboration & Communication

Diagnotes provides healthcare enterprises one simple platform for all clinical communication and care coordination. Amion and Diagnotes have partnered to make schedules built in Amion viewable and activated in Diagnotes. Amion and Diagnotes users can do more with schedules, including: Initiate texts, phone calls or video chats with one-click; send and receive recent and relevant patient information; and set up auto-routing rules to minimize delays.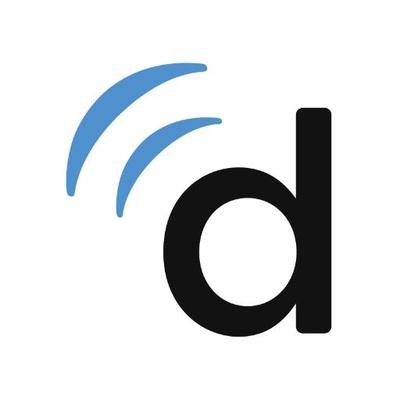 Doximity, our development partner for the Amion Mobile App, is the largest community of physicians in the USA with over half a million US doctors verified as members. Doximity believes that when doctors are connected, patients benefit and doctors work more efficiently.

Imprivata Cortext, the secure communications platform, facilitates care coordination and allows physicians, nurses, and patients to connect, communicate, and collaborate effectively and securely. With Imprivata Cortext healthcare organizations improve care coordination and secure patient health information.
Patient Safe Solutions PatientTouch® consolidates secure messaging, voice, alerts, and nurse calls with EMR data and clinical workflows in one mobile app on one device. PatientTouch enables safe, accurate communication by delivering real-time clinical data about the right patient to the right care team member in every secure message.

PerfectServe is a comprehensive and secure care team collaboration platform for healthcare. The platform is unique in its ability to improve communication process accuracy and reliability via its Dynamic Intelligent Routing capability, which automatically identifies and provides immediate connection to the right care team member for any given clinical situation at every moment in time. More than 400,000 clinicians across the U.S. rely on PerfectServe to help them speed time to treatment, expedite care transitions, enhance the patient experience and reduce HIPAA compliance risk. Read Amion/Perfectserve news.

RapidConnect is a secure communication platform committed to helping providers connect and collaborate across the entire healthcare continuum. RapidConnect also integrates with a hospitalís (or practiceís) existing technologies, including leading EMR/EHR solutions and call schedule management solutions such as Amion. All of this leads to widespread user adoption, better resource utilization and ultimately better patient care.
TigerConnect Read about how to integrate TigerConnect into your Amion schedule.

HybridChart is a dynamic Hospital Rounding/Charge Capture solution, making rounding and billing at multiple hospitals effortless. Hybrid Chart allows physicians to maintain information about patient location, history and diagnoses, and both physicians and office staff can enter or edit information. Read more about our partnership and how to streamline rounding. Read Amion/Hybridchart news
Physician Scheduling
Kronos® provides advanced workforce solutions to more than 3,500 acute care hospitals and 18,000 post-acute care organizations. AMiON and Kronos have partnered to advance enterprise scheduling by providing a real-time dashboard for who is on call, while giving each department a choice in scheduling applications.
Residency Management
MyEvaluations provides medical education management solutions for academic hospitals, clinical programs, medical schools and governmental public health agencies of all sizes. Many of our residency customers use Amion schedules as the entry point for residency management in MyEvaluations.